Paddling in Marathon, FLorida Keys!
The Florida Keys is best known for it's beautiful coral reefs, it's diving and snorkeling, but the surprise…it's kayaking and paddleboarding. Shallow near-shore waters that extend far out from Marathon's mainland provides paddlers passage to out islands, mangrove lined channels and beautiful shorelines. If you've never been kayaking or paddleboarding before, now is the time so you can experience this unique ecosystem from a whole new perspective. Our paddle tours provide the perfect opportunity to learn and enjoy the gorgeous scenery, tropical and migrating birds, juvenile fish and shallow water invertebrates of the Florida Keys.
EasyKeys Kayak & SUP Tours
Get a firsthand look at the nature around Marathon on an EasyKeys Kayak & SUP Tour. Explore the mangroves where you'll see all kinds of exotic life like pelicans, jellyfish (don't worry they're harmless), and even rays! Cruise atop the warm waters of the Florida Keys, looking down into the depths of the waters to see fish, coral and more!
SUP Yoga
Want a really fun way to stay in shape and be close to nature?  You have to try Yoga on a paddleboard in the Florida Keys!  There really is nothing like it!  Your Yoga instructor will teach you balancing techniques and amazing stretches as you go through a full body routine…all within the beautiful surroundings with tropical birds, plants and marine life.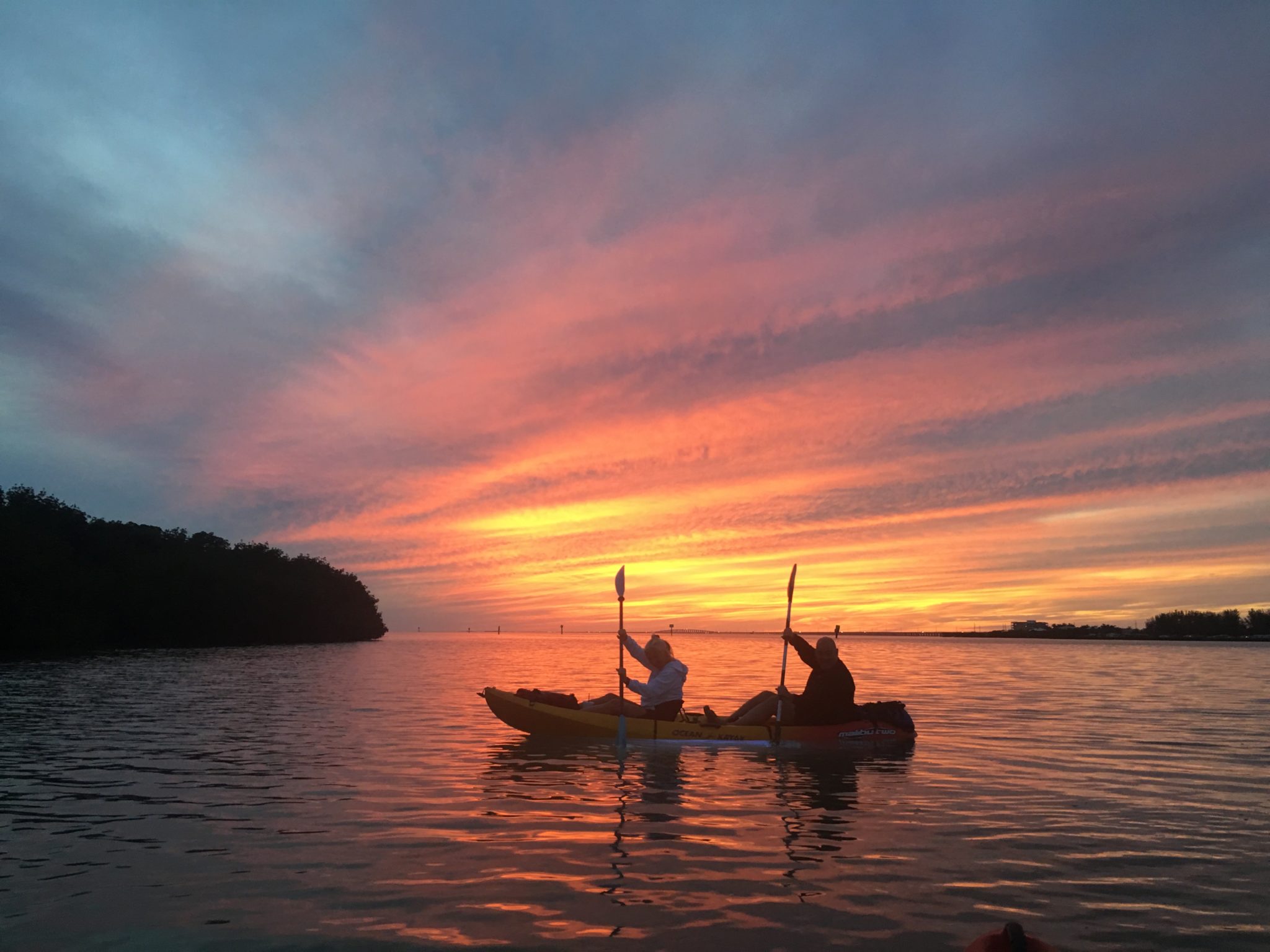 Sunset & Nighttime Paddling
Our sunset and night paddle tours bring sights to you that very few have ever experience.  With lighted kayaks and paddleboards, you have the opportunity to peer into the shallows as the marine ecosystem comes to life all while you enjoy the sights and a leisure paddle. You absolutely need to book a trip like this!
Get Started with Our Online Booking System.
Select the type of tour you would be interested in by clicking on the "Book Now."  There will be a more detailed description of the tour with all the information you will need.  Looking forward to seeing you at Captain Hook's.